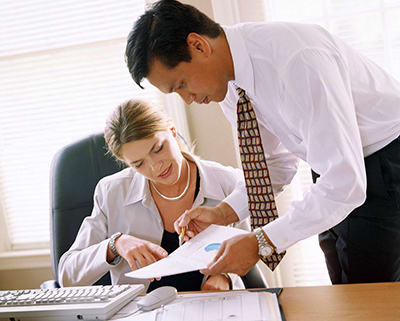 Empowered Management Solutions provides customers with customized solutions according to their culture. We take the time to get to know the organization as to better serve their organizational needs. Our hands on approach from recruiting to management allows EMS to empower their employees and provide their customers with the best quality staffing service there is. EMS offers the most complete and comprehensive solutions to meet any customers need, as we strive to exceed your expectations in everything we do. While we are willing to customize our solutions as to better serve you, some standard staffing solutions listed below currently serve many organizational needs for our customers:
---
Temporary to Hire Personnel
Direct Hire Placement Personnel
---
We specialize in recruiting the top candidates nationwide as to provide our customers with the most qualified, knowledgeable, and experienced staff there is. At EMS, quality service is not an option, it is a requirement and we were founded upon providing our customers with the best-value solutions for their organization. Therefore, in order to serve you better, we place a guarantee on all the employees we send to you. Should you ever not be satisfied with a candidate we have selected, we will immediately take action and correct the situation. At EMS, we recognize that not every company's needs will be the same, therefore we make it our goal to build strong relationships with all of our customers in order to not only meet, but exceed your expectations. We understand that continuity of service is required, therefore, EMS will be the first on the scene and the last out the door. Give us a call today to see how we can help!